2019 was an exciting and busy year for Red Productions! We accomplished a lot, moved to a larger Fort Worth office, grew our team and got to work on some legit projects. We are grateful for all of the support from our friends, family, clients and the community around us. Thank you for helping us knock out our goals. Here's a quick recap of our year:
OUR FAVORITE PROJECTS:
The Bridge Short Film

This short film was created in support of mental health awareness and advocacy by M2G Ventures, which is a local commercial real estate company that is determined to change the way Fort Worth deals with mental health. We partnered with Rambo to create this art house/PSA film that conveys what it truly feels like to experience a mental illness.
Discount Tire

Discount Tire and Goodyear partnered together to present the new Goodyear Wrangler Ultra Terrain AT Tires starring Nascar driver, Ryan Blaney.
Taylor Morrison

Make moves – your future is forward. Taylor Morrison helps create a seamless and inspired home building experience for homebuyers because they understand that your home is the most important home they can build.
COX Sports

Sports brings us closer. Cox Sports Television is an innovative, local sports network that delivers exclusive, compelling, professional, amateur, collegiate men's and women's sports events to homes in Louisiana, Texas, Oklahoma, Arkansas, Mississippi, Florida, Georgia, Virginia and Missouri.
Texas Rangers "I Was Here"

The home for the Texas Rangers is finally getting an upgrade. These commercials aired during the last few games at Globe Life Park to honor the place that the Rangers called home for the last 25+ years.
Texas Rangers Branding Release

Our team set up, shot, wrapped and edited this video in less than 2 days for the Texas Ranger's new uniform release. The new uniform release was a hit and we are happy we got to shoot this exciting, top secret project.
ACHIEVEMENTS AND MILESTONES:
We had a 21% company growth over the last year
We moved into our new office off of South Main, which is now in the new "Media Production Development Zone".
We expanded Backlot Studio and Workspace and it is out performing our goals for the workspace
We went from zero TV projects to two pilots and one tv series in a few months
For the first time ever, our company hit a 50% female to male ratio
Our feature film, Sleeping in Plastic, had its world premiere at Austin Film Festival and showed at Lone Star Film Festival.
NEW EMPLOYEES AND ROLES:
Sloan Rios – Associate Producer
Heather Wilk – Film/TV Development Director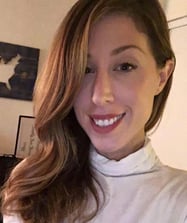 Kelsey Berry – Digital Media Coordinator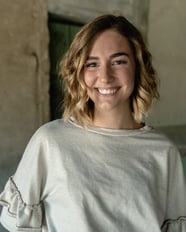 Elizabeth (Liz) Buckley – Supervising Producer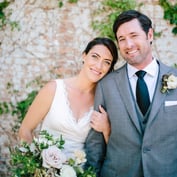 Trey Sprinkle – Graphic Designer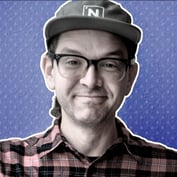 Margaret Boschini – Executive Assistant & Community Coordinator
WHAT ARE WE LOOKING FORWARD TO IN 2020?
We are excited about the possibility of expanding our footprint into the content automation world
We are ready to grow our relationship with specific clients and our new Austin office
We hope to be doing more meaningful work for the commercial and brand content space 
We will be shooting our latest feature film "Fruitcake", which will star Will Ferrel
Our company has some large aspirations for 2020 and we are ready to see what the year hold for us. Thank you to everyone who has impacted and helped in some way to our success in 2019. We could not have done it without your support and dedication!