A boxer cross-trains by running, a runner cross-trains through yoga, and when a yogi cross-trains, you might find them scrambling up a climbing wall. In each case, these outlets fit the needs of the athletes and counterbalances the demands of their sport which allow for them to take their performance to the next level.
Red productions is certainly no workout facility, but during our most recent quarterly vision retreat we snatched the idea of cross training and infused it into our team dynamic. Though we didn't lace up running shoes or hit a heavy bag, we instead trekked together out to Fort Worth's Firestone & Robertson's Whiskey Ranch (home of TX Whiskey) where we had Red Production's Production Bootcamp.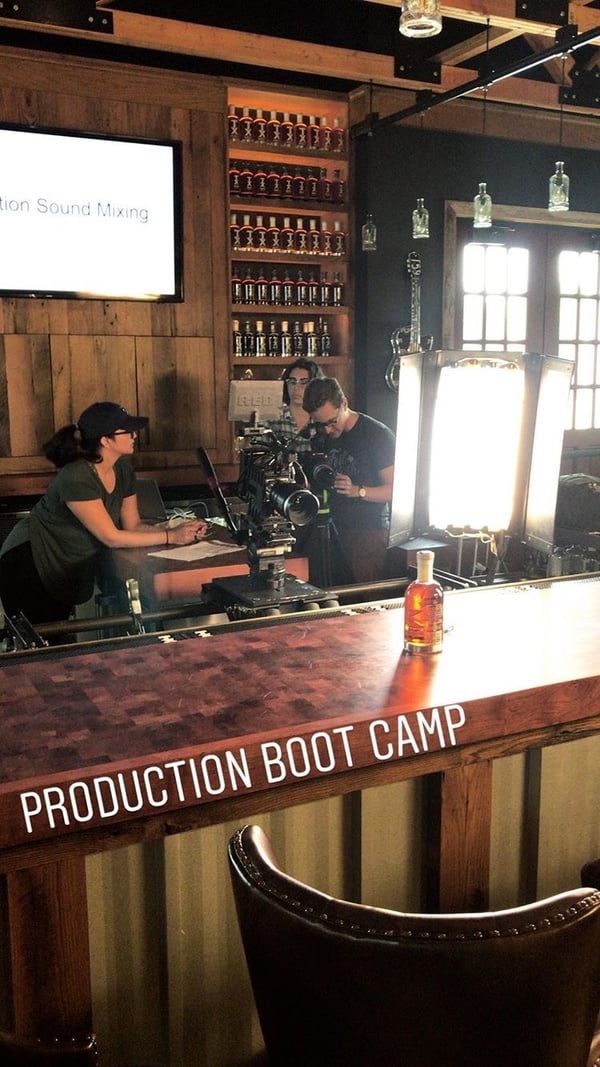 Designed to have each team member at Red Productions immersed in a different position than what would be their typical role, Production Bootcamp began as any other day on a film set might. After unloading the lights, cameras, C-stands, and audio equipment from the old production truck (RIP), the remainder of the morning was spent with our experts in camera, lighting, and audio as they taught the rest of the team about their craft. Once each group had "mastered" the skills through workshop-style engagement with each production area, we began setting up for the shots.
When the cameras were ready to roll, editors were running sound, producers were fixing lights, cinematographers were in front of the lens, and interns were throwing around terms like "aperture" and "shutter speed". In any other environment, this would seem to be a recipe for the perfect disaster, but by the end of the day the shoot finished before schedule, everyone learned incredible amounts about the production process, and TX will receive quality content of their products.
A primary reason that Production Bootcamp was such a success surrounded the cooperative and complimentary team culture at Red Productions. Everyone on the team was able to humbly admit that there were bits of the production process they knew nothing about, and with this mindset, experts were able to teach others about the numerous and complex pieces that make "on-set" life both difficult and rewarding.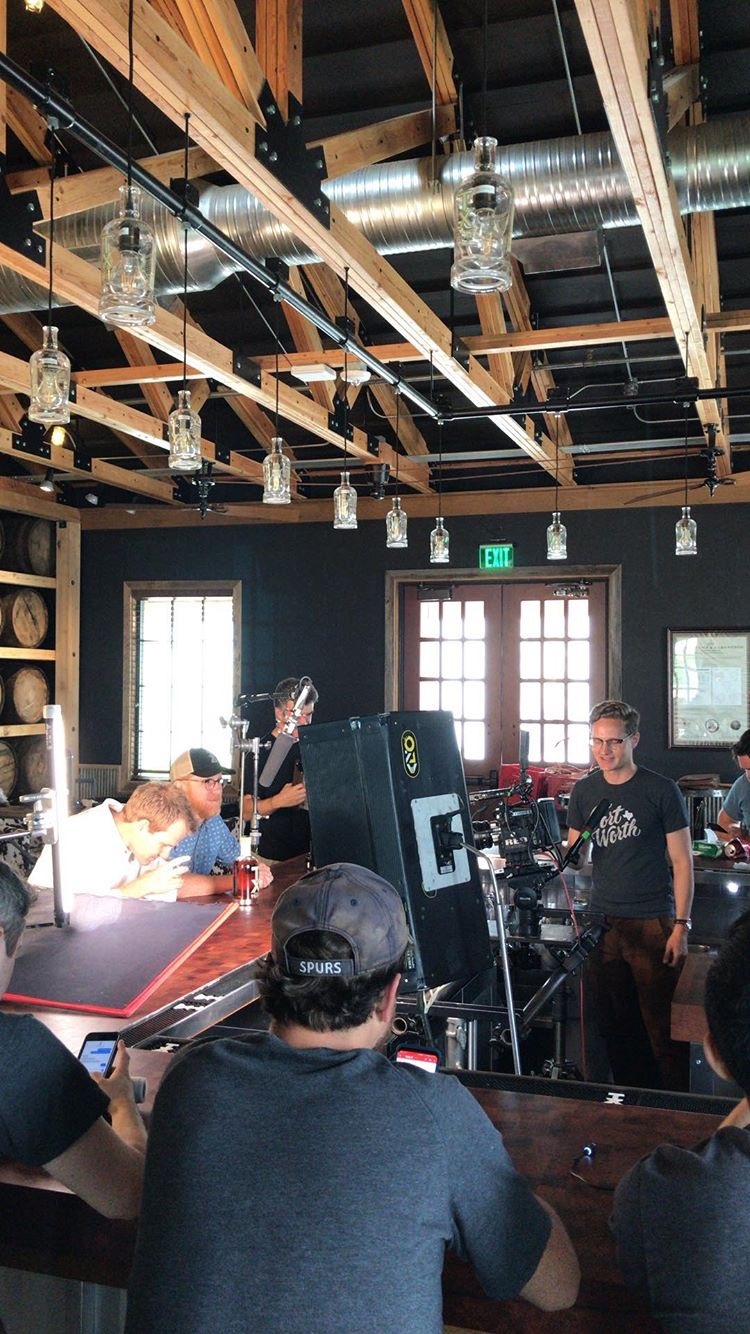 Like with an athlete in the throes of cross-training, the knowledge from Production Bootcamp fit the needs of the team, counterbalanced some areas of weakness with growth, and allowed us to take our performance to the next level, all with the help of a glass of whiskey.